Archive for June, 2014
WHERE IS EVERYONE?
That is a great question that will be asked someday soon unless we wake up to what is being done to our children. I urge you all to please read this article in its entirety.
As parents, we all work hard and naturally want the best for our children and look forward to watching them someday have a family of their own. We live in a brave new world indeed however and microwave radiation has firmly established itself as an integral part of everyday life. In 2014, it has found its way into your workplace, your home and now even your children's classrooms. So what if I told you that wireless radiation is illegal in California to spray into a K-6 classroom?
I firmly believe the Autism epidemic is a direct result of wireless radiation exposure and you can read more about that here:
http://thefullertoninformer.com/carbonyl-iron-and-orange-county-the-autism-capital-of-the-state/
So what if under the guise of progress, 21st century learning and the rush to keep up with technological advances, we unknowingly had our children relinquish their reproductive rights by implied consent to classroom microwave EMF exposure? Is there an agenda behind the wireless classroom model being rolled out all over the world? I truly believe that there is. The overpopulation myth continues to be propagated by academia with our tax dollars ad nauseum and the clinically insane eugenicists. The fact of the matter is that there is so much open land on this planet that it is ridiculous.
I am reminded of what, at first glance by the famous explorer, Vasco De Balboa, upon arrival to the shores of Southern California stated as he surveyed the area. He claimed that the area was "uninhabitable" due to the persistent smoke from the naturally occurring fires and the desert terrain. In reality, nothing could have been further from the truth. Today from an airplane, this area somewhat resembles an urban forest. We are told that there is a water shortage when in reality, the aquifer under Orange County is almost one mile deep. We are told that there is not enough food. Look at everyone's yards with all of the inedible landscape, trees that produce no fruit, concrete and grass. We now get our food from foreign countries watered in some cases with raw sewage, sprayed with banned pesticides, and fertilized with petrochemical poisons. What on earth is going on? We allow ourselves to be crammed into these compact cities and choose to buy instead of grow our own food.
We are told that the pollution levels continue to rise when in reality, the air has never been cleaner because of improved technologies. We are told the deforestation of the planet will lead to our demise. The fact of the matter is we have more trees alive on this continent than ever before due to irrigation. 50-70% of our oxygen comes from the oceans. We will never run out of air.
Climate change? You bet. It is called geo engineering. This is man made and is accomplished with aerosol dispersal of metallic nano particles at high altitudes (strange lines in the sky and funny clouds that look like powder not a powder puff) https://www.google.com/search?q=chemtrails&es_sm=122&source=lnms&tbm=isch&sa=X&ei=jJpkU5TTEsfIoASF7IH4Dg&ved=0CAgQ_AUoAQ&biw=1280&bih=598&dpr=1  that interact with radio frequency emissions from the billion watt Telsa antenna farm up in Gakona Alaska otherwise know as HAARP along with other infrastructure. Yeah HAARP has been turned off since June, 2013-yeah right. Drought, floods, extreme weather? All engineered and RF technology is involved.
The problems of global food shortages and water shortages are primarily logistics and weather modification technology in the hands of corrupt governments, poor planning, overcrowded living conditions as a result of government policies, onerous land use restrictions and burdensome taxation. Ladies and gentleman, there would be plenty to go around if everyone was paying attention. Sadly we are not. We have the resources, the raw materials, the energy, the know how and the technology to solve our problems. What we don't have is the leadership. This brings us to the point.
The real reason that the stated goal of those in power is to reduce human populations is not because of any of the aforementioned. In fact it, is quite the opposite. The real reason is that there are too many of us for them to control-plain and simple. The moat around the castles don't work anymore with 7 billion people.
So how does the wireless classroom agenda fit into all of this? Like a glove I tell you. You see it is no mystery that these microwave EMF emissions effect fertility. There are all kinds of studies that clearly link exposure to infertility and it is via a non-thermal mechanism. You will always be told that it has never been proven. You will be told that your shower, shampoo, a stinkin' joint or a chicken drumstick is the culprit:
http://online.wsj.com/article_email/SB10001424127887323394504578607641775723354-lMyQjAxMTAzMDEwNjExNDYyWj.html?mod=wsj_share_email
In the meantime I believe that you are all foolishly banking your lineage on the notion that EMF emissions play no role in infertility because there are literally a hundred thousand studies and articles online that state that they do play a role:
https://www.google.com/#sclient=psy-ab&q=emf+and+infertility&oq=emfandinfer&gs_l=hp.1.0.0i13i30.1242.6198.0.9615.11.11.0.0.0.0.199.1569.0j11.11.0….0.0..1c.1.20.psy-ab.L4ls45OStw8&pbx=1&bav=on.2,or.r_cp.r_qf.&bvm=bv.49405654%2Cd.cGE%2Cpv.xjs.s.en_US.QXiTEk6XjhM.O&fp=759e4372eb9e5bcf&biw=1280&bih=555
So where does the edict originate to implement the microwave matrix in our classrooms? It is top down and I will give you a hint:
http://articles.washingtonpost.com/2013-06-06/politics/39782793_1_president-obama-obama-s-broadband.
It then works its way down the ladder to:
http://www.cde.ca.gov/nr/ne/yr13/yr13rel62.asp
It then shows up in our own schools here:
http://thefullertoninformer.com/wp-content/uploads/2013/07/wireless.doc-3.pdf
I try to stop it here:
http:// thewirelessagenda.com
There, ladies and gentleman, is your implied consent to expose your children. You can laugh, you can kick you can scream, you can love me or hate me but like Elton John sang 40 years ago-"don't shoot me I am only the piano player". I am just a messenger. You can choose to do your own research. I already have. You can choose to ignore this warning and bank your family's lineage on some empty promises from some lackey educrats that will have long since be retired when you find out that old Joe was right.
The choice is yours. They are your children. I don't know about you but I am not going to allow my children to take part in the largest radiation experiment on children that the world has ever known and I hope you won't either. Please get YOUR CHILDREN OUT OF HARMS WAY AND GET involved before it is too late. So here we go gang:

WIRELESS DEVICES AND VIDEO GAMES ARE SCIENTIFICALLY DESIGNED TO BE HIGHLY ADDICTIVE TO OUR CHILDREN. THEY ALMOST ALWAYS, WITHOUT EXCEPTION, RESULT IN SOME FORM OF ADDICTION. ENDORPHIN RELEASE AT THE PUSH OF A BUTTON IS COUPLED WITH FLICKER RATE MANIPULATION, LIGHT WAVELENGTH MANIPULATION, SUBLIMINAL IMAGERY, OVERT IMAGERY AND SOUNDS THAT PRODUCE A FRAME OF MIND WHICH IS DIAMETRICALLY OPPOSED TO THE WORLD VIEW OF ALMOST ANY HUMAN BEING WITH A CONSCIENCE. THE TECHNOLOGY ALWAYS ENDS UP CONTROLLING THE CHILD INEVITABLY AS IT IS FAR TOO POWERFUL. LET US NOT ALLOW THOSE BEHIND IT TO DESTROY OUR CHILDREN IN MORE WAYS THAN YOU COULD EVER IMAGINE.
 LET US BEGIN:
The brain becomes the child, the child becomes the brain:
They put the stores on every corner that peddle this stuff to the kids:
loaded to the hilt: 
The choices are endless:
It starts out being fun:
Then it gets taken up a notch and becomes an obsession:
Suddenly, things begin to change and you wonder why?
You begin to wonder what is going on with your child's new online friends:
It seemed like yesterday that your child would play outside but now this is all they want to do:
The parks and playgrounds around town now look like this on the weekends:
The sun is out and the kids are not:
Soon they stay up late at night and are not sleeping as much as before:
Now school is a place for rest:
Their behavior at home begins to change and you wonder why:
But mom, all the kids are gaming:
You begin to attempt to limit the screen time and the behavior you observe is frightening:
Soon, the friends your child has, only want to game. The child's world is not the same anymore and you question if he will ever be the same:
You are losing control of your child to the screen time and the lack of sleep watching certain games involving all kinds of demonic images, violent, bloodthirsty thrill killing sprees, torture ,with places like dungeons, with every evil imaginable, ending up in right in front of your child's face, eternally etching a place in the recesses of their formidable developing minds.
Now you are realizing that you are losing them to the:
The child regresses into a brave, dark, demonic new world. Activities from what seem to be a bygone era, rife with simple pleasures such as a bike ride or a trip to the park,  now seem a million miles away:
Now human life has little meaning as a result of the constant conditioning:
Adult human life has little or no value:
Much less a child or or the unborn:
You rationalize it and buy him more of the latest and greatest because everyone is doing it:
Soon non stop demonic images end up parading at record speed right in front of your child's face:
What happened to my child and will he need help?
Does he need:
Will he ever be the same and can I ever get him back from the blue glow and its darkness?
How did all this begin?
Soon one thing led to another with the screen time because the experts know best:
The screen time begins younger and younger with each passing year:
But the experts tell us we need them to compete:
Soon they  use them more and more as they get older:
And soon screen time becomes all the time:
And before you know it, as you were when you were young:
You now find yourself older and all the more surrounded by the blue glow:
Many of the devices are designed to be two way wireless transmitters with infrared imagery sensing and audio feeds that continuously track, record, transmit the data offsite to unknown locations and all the while emit continuous pulse modulated wireless microwave radiation emissions 24/7 even when it IS TURNED OFF. It only stops the emissions when it is UNPLUGGED! Does your child sleep near one of these?
The wireless emissions are 24/7 in your child's face:
In your child's lap at home:
And in your child's lap at school:
All the while seated under or near the wireless router at school:
or next to it at home: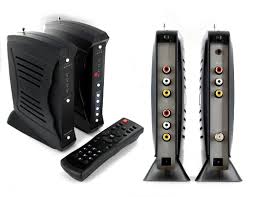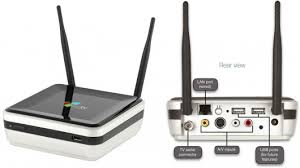 And what is all of this screen time and wireless exposure doing to your child?
Does constant wireless exposure effect fertility?
There are those 6's again-3 of them and what is with the luminescent energy splitting open the sphere?:
Did you know that the female gametes or eggs contain only the X sex chromosome ?
The boys gametes contain  both the X and the Y chromosomes:
X -blue + Y-yellow= GREEN
Is this the heart of this device?
Who is the man behind this company?
What is with the red mic and his vaccine agenda?
Here is his legacy to the earth.  This is the future appearance of the world  headquarters for the Bill and Melinda Gates Foundation. They have plans for a total of three 6 story buildings. There are those three 6's again. Funny these look like magnets.
Looks like when connected they make an infinite loop.
The other big player in all of this is Apple computer company. Let's have a look at  Apple's Cupertino headquarters at 1 Infinite loop.
Does the Apple facility's design layout explain part of the process by which their ultimate responsibility to the environment is accomplished? Here is some more of the green and some interesting artwork that appears to outline a bizarre mechanism:
Looks like a schematic:
Membrane potential is all electrical.
So are wireless tablets and cell phone emissions:
Classroom Wireless access point emissions:
So back to the gaming systems. What is the significance of the letters and their colors on these buttons again?
Who is ultimately behind the wireless radiation exposure safety guidelines and vaccination programs:
Who has the exclusive market on the wireless device market  in the classrooms?
Here they are those  three sixes  again:
What is with the three 6's?
What did Adam and Eve do wrong?
You just bought these for your children for Christmas:
It will spend more time with your child than you will:
look where the WiFi antenna is located:
In the classroom and at home, WiFi mode is utilized:
Why is the antenna placed where it would be emitting pulse modulated wireless microwave radiation at levels trillions of times the normal background levels right smack dab in direct proximity to the sensitive developing reproductive areas of our children?
https://www.facebook.com/photo.php?fbid=479084712158056&set=a.467172693349258.106292.467056220027572&type=1&theater
Your school and PTA are pushing for these:
You find yourself supporting fundraising at the school for more:
And for years these will be transmitting pulse modulated microwave radiation in DIRECT CONTACT WITH:
At home by your choice as a parent:
And forced on your children at school:
Robert Pletka FSD superintendent:
"Your request that the district turn off wireless connectivity and remove IPads from your children's respective classrooms….is respectfully DENIED." 11-1-2013 letter to Joe Imbriano.
What does all this mean?
When you add all of this up, is this what  we get?
And by the way, who is watching, listening, tracking, and developing algorithms and dossiers on you and your children through the black box trap doors from afar?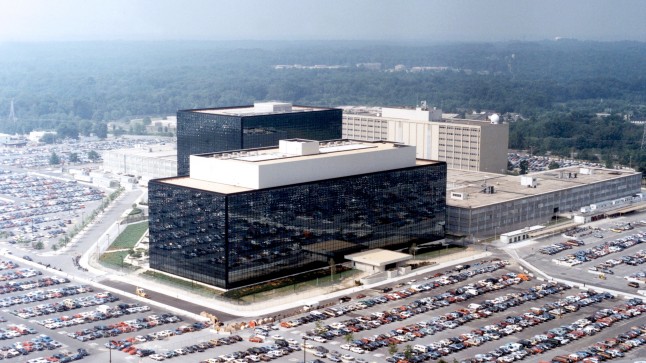 Cant get into school without these right?
No shots No school? Right?
The Bill & Melinda Gates Foundation (BMGF) have invested $4.6 million in MicroCHIPS (MCHPS), a remote controlled medical device that will be implanted into a human to control fertility. 
Now you see the city and its people:
Now you don't:
Notice now how everyone is gone, and to where, you can use your imagination. The three arches above appear to be a resurrected monument of sorts with a striking resemblance to the original location of these funny looking buildings over at The Bill and Melinda Gates Foundation that remind me of horseshoe magnets. Is it mission accomplished with the 3 arches representing the three  6 story buildings at the Gates foundation headquarters erected upright in their utopian world without people in the above photo of what Seattle may look like someday? 
Let's have another look at this picture.
What is with the Sun and the little ball next to it? Is the needle symbolic of the force vaccination program's successes?
Red and yellow make orange. Google is getting ready to blanket the entire planet in microwave emissions from space.  http://gizmodo.com/wsj-google-spending-1-billion-on-satellites-to-cover-1584675816
Looks like Google paints with all the colors of the wind.
So where does that leave all of us? But really now, where did everybody go?
YOU BETTER START ASKING SOME QUESTIONS PRETTY QUICKLY FOLKS.
START WITH THE SCHOOL DISTRICTS BECAUSE WITHIN 5 YEARS BROUGHT TO YOU BY:
THEY WILL ALL HAVE WIRELESS CLASSROOMS THANKS TO CONNECT ED:
99% OF US SCHOOL CLASSROOMS WITHIN FIVE YEARS WILL BE WIRELESS LEAVING NOWHERE TO RUN EXCEPT RIGHT INTO THEIR ARMS:
AT HOME YOU CAN  OPT FOR WIRED TECHNOLOGY:
BUT NOT AT SCHOOL AS THERE WILL BE MANDATORY WIRELESS EXPOSURE :
BUT IT IS FOR THEIR FUTURE RIGHT?
WILL IT BE ONE IN WHICH BECOMING ONE OF THESE WILL NOT BE POSSIBLE?
WILL ENJOYING THESE SPECIAL DAYS AS PARENTS THAT YOU AND I TAKE FOR GRANTED BECOME IMPOSSIBLE FOR THEM SOMEDAY?
MAY ALMIGHTY GOD HELP US PROTECT THIS GENERATION THAT WE HAVE BEEN BESTOWED WITH THE PRIVILEGE OF AND ENTRUSTED WITH THE RESPONSIBILITY OF CARING FOR. MAY HE GRANT YOU THE WISDOM TO SEE WHAT IS HAPPENING RIGHT BEFORE YOUR VERY EYES AND THE COURAGE TO STAND AGAINST IT- IN JESUS NAME. AMEN.
Are your children the canaries in the coal mine, or rats in a cage with 35 kids in a classroom being forcibly exposed to pulse modulated microwave radiation levels that are trillions of times the normal background levels from multiple industrial strength wireless access points with wireless devices in their laps all day 5 days a week 180 days a year for decades? You can shut the wireless off at home but not at school. Robert Pletka refuses to turn off the wireless systems.
I would listen to this neurosurgeon who has been in practice since 1967 long before any education doctor like the Fullerton School District superintendent Dr. Robert Pletka.
who states that the wireless classrooms are "… totally safe for the children.."
It is a no brainer folks. The stuff needs to be turned OFF and taken out of the laps and hands of our children before it is too late.
Obama's Connect Ed program, and Wheeler's FCC are directly involved in what amounts to forcibly irradiating your children at school. This is a non-optional situation for your kids.
http://thefullertoninformer.com/the-fcc-allows-for-100-million-more-times-the-microwave-exposure-than-the-austrian-medical-association-recommends/
"John Krull, the information technology officer for the Oakland public school system, said the need for Wi-Fi upgrades cannot wait another year. "We pretty much need an access point in every classroom," Mr. Krull said. "Just having a few access points spread around the school doesn't cut it."  
http://www.nytimes.com/2014/06/11/business/fcc-chief-plans-action-on-wi-fi-in-schools.html?_r=1
I guess he hasn't read this:
http://thefullertoninformer.com/the-wireless-agenda-purloining-their-fecundity-the-next-generation-betrayed-enslaved-and-ending-up-depraved/
I would add that once these access points end up being deployed on the ceilings, their pulse modulated microwave emission equivalents-the wireless tablets and laptops-end up being deployed in their laps with, in this case, the antenna resting right on his zipper.
They will also be deployed near their heads,
or even at home deployed right next to their siblings developing brains.
May God help us ladies and gentlemen, may God help us.