Archive for July, 2014
https://www.youtube.com/watch?v=bsPBUuwCfaI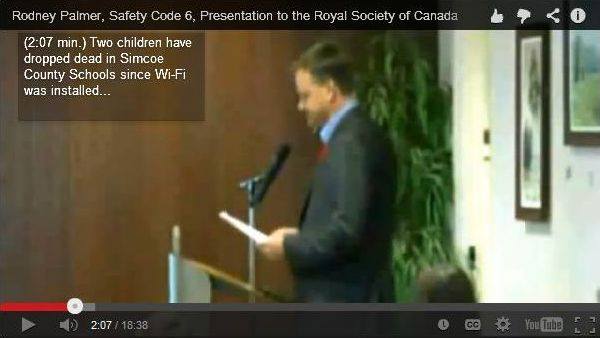 My personal opinion of this tragic situation is a far more dire outcome as I believe the goal of the wireless proliferation is to destroy human fertility. http://wifidangers.com/the-wireless-agenda-purloining-their-fecundity-the-next-generation-betrayed-enslaved-and-ending-up-depraved/ It is an agenda for sure. For all of you that are involved in ensuring this agenda expands exponentially in perpetuity, I question how you sleep at night. I also question if the luminosity of your souls has dropped below 400 nanometers already.The only thing that will remain debatable is just how horrific the outcome of all of this forced exposure to our children will be.
The following are the words and opinions of British physicist Barry Trower.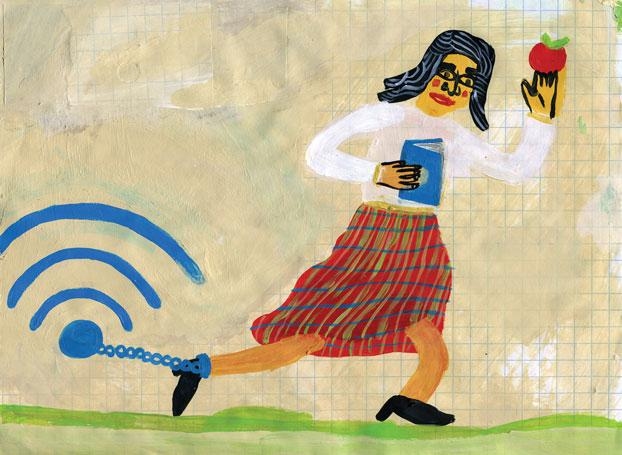 "They're not fit to walk on this planet; because they haven't looked at the research and, whatever incentive they have, it is not worth the genetic problems that parents are going to face with their children if or when they're born. If you think of… a mother who has a genetically deformed child, that particular mother will feel guilty… She will be worried every single second of every single day of her life.  She will worry that the child won't marry. If the child can marry, she'll worry that the children will carry the disease, which they will. She will worry when she dies who will take care of them. So you are condemning both the family and the children to a lifetime of absolute hell."  Barry Trower
||||||||||||||||||||||||||||||||||||||||||||||||||||
PLEASE, PLEASE WATCH and SHARE THE VIDEO!
By the time he had finished his service in the military, physicist Barrie Trower had acquired a great deal of expertise in the microwave field and he extended his research to common electronic systems, including cell phones, iPods, computer games and microwave ovens.
He was appalled to discover that microwave radiation is ubiquitous and extremely hazardous, especially to pregnant women and young children.  The risks are so great that the use of WiFi, which is enormously popular, can lead to permanent genetic damage to your children and your children's children. Here is his personal warning in his own words:
"In the very early 1960's I trained with the government microwave warfare establishment. I looked at all aspects of microwave warfare and when I finished my time in the military, because I had a lot of expertise in the microwave field, I was asked if I would carry on with this research. We are in a new Cold War and this is why countries are developing this. And this is why all the microwave transmitters are going up everywhere because somebody, if they wanted to, could use them for other effects. The system is up and running.

Years ago our government said to our scientists when it comes to microwaves you will only talk about things to do with heat, and that is it. So they won't even discuss anything else. They will deny anything that doesn't have anything to do with heat. They even deny all their 40 years of research leading up to this, although they've said that this can cause cancer and all the damage, they say no it can't. We're only looking at heat and heat is all that matters. So for the last 40 years the English government has been lying to the people. And the American, the Canadian, the Australian, they have been lying. They have been lying to protect industry, to protect their profits, to protect themselves from lawsuits.

So they are really just liars and it is provable, sanctioned by the World Health Organization, without a shadow of a doubt. It is the same people that sit on the ICNAP certificate, sit on our government health protection agencies, sit on the World Health Organization . . . . it is the same people. There are probably no more than 20 of them. But, yes, they are going to, in my opinion, commit the worst genocide this planet has ever known, not just people, but animals and plants. They are probably going to cause more destruction than a global war, and in several hundred years time, people will look back, whoever survives, and look at what we tried to do to stop them."
Wi-Fi, microwaves and the consequences for our health
Those most powerfully affected are pregnant women, children, women generally, the elderly, men and (least of all) the physically fit. Some persons appear to be invulnerable to exposure, but a significant percentage–from 47.7% to 57.7%–appear to be especially vulnerable, even from most of us might have regarded as low doses that represent minimal risk. The situation, however, turns out to be quite the opposite.
The human female is born with 400,000 follicles of which approximately 400 will eventually mature into eggs with the potential to be fertilized by sperm to produce a zygote, which will develop into an embryo and then into a fetus and, under favorable conditions, will result in a live birth. During the first 4-6 weeks of a woman's pregnancy, the embryo is most vulnerable, especially because the woman may be unaware that she is pregnant and take no precautions.

Harm from Wi-Fi exposure
As Trower has explained
, because the brain tissue and bone marrow of children have different electrical conductivity properties than do adults, a child's absorption of microwave radiation can be ten times higher than an adult's. Even low frequency exposure to microwave radiation can be extremely damaging and induce oxidative and nitrosative forms of stress, which can cause irreversible mitochondrial (genetic) damage that will be manifest in miscarriages, stillborns and birth defects.
The effects are cumulative across generations, where 
studies by the World Health Organization
 have established that women exposed to low level dosage of microwave irradiation (below thermal level, where it is felt as heat) had a 47.7% rate of miscarriages prior to the 7th week of gestation. The level of exposure in this case was five microwatts per centimeter squared, 
which is below what most school girls will receive in a classroom of wi-fi transmitters from the age of approximately five years upward, whose effects can include cancer, memory loss and birth defects.
Why the situation is so desperate
During our interview, I explained to Barrie that I thought the prospects for remedying this situation are bleak because (1) the American public is scientifically illiterate, (2) we love the convenience of cell phones, iPods and other electronic devices and (3) the corporations that produce them are going to do everything in their power to maintain their profit margins. I therefore encourage everyone to consider his appeal for the help of the American public 
by sharing this study (from which I have quoted here)
:
Not the least disconcerting aspect of this situation is that, 
not only was all of this known and documented long before wi-fi was ever put in front of children, but the dangerous biological effects were concealed (as they are to this day) from the general public, in order to protect the industry's profits:
The World Health Organization's 'International Symposium' Research Agreement No. 05- 609-04 'Biological Effects and Health Hazards of Microwave Radiation' emphasizes in its 350 pages: Biological effects, health and excess mortality from artificial irradiation of Radio Frequency Microwaves. Section 28 deals with problems concerning Reproductive Function.

This document was classed as 'Top Secret' and its contents withheld by WHO and ICNIRP (International Commission on Non-Ionizing Radiation Protection).
Attachments area
Preview YouTube video Wifi, Microwaves and the Consequences to our Health – Barrie Trower
Wifi, Microwaves and the Consequences to our Health – Barrie Trower
Preview YouTube video Open Your Mind (OYM) Radio – Barrie Trower – 1st September 2013
Open Your Mind (OYM) Radio – Barrie Trower – 1st September 2013